20mm Leather Strap
Featuring a quick release system that allows you to change the straps for your outfit of the day easily without any additional tool.
The strap is designed to be both functional and stylish with its easy-wearing clasp. The leather features premium quality leather, with contrasting tack stitchings that simply add a slight highlight to the style.
Specification
Genuine Leather
Compatible model: Solution-01

Sizing guide
Shipping and add-on discount will be calculated at checkout.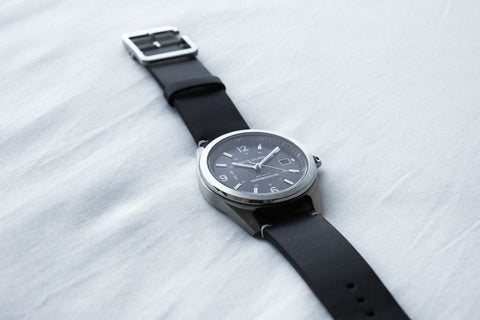 What's a solar movement?
A Solar Watch is a watch driven by converting natural or artificial light into electrical energy. Light energy received by the solar cell, a solar panel unit under the dial, is converted into electrical energy.
In an era when there is a greater emphasis on environmental change, solar watches are more environmentally friendly than their quartz counterparts